Table could not be displayed.
Pressure Cooker might be the world's best utensil ever created. You may argue on this one, but it's almost as if there's nothing impossible for a pressure cooker for cooking. Having a pressure cooker has certainly made lives pretty easier.
But pressure cookers themselves come in multiple types these days and each of them itself is equipped to offer the best. There's your hard-anodized ones, stainless steel ones, and the aluminum ones.
But among these options, which one do you think stands out as the best pressure cooker. Well, we'll let you know via our comparison down below. Read along.
Hard-Anodized Pressure Cooker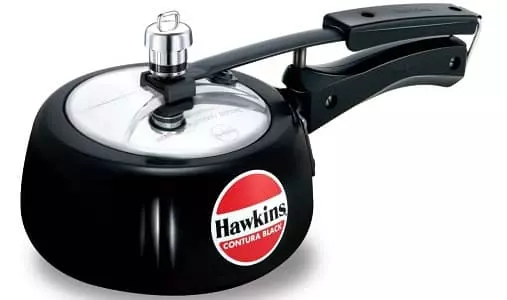 A hard-anodized pressure cooker is the genus of modern-day advancement in technology. This one presents better durability, better heat distribution and a lot easier to clean by. A severally lighter piece than the other cookware available around, this has been trending for quite a time.
The hard anodized pressure cooker is made by increasing the thickness of the layers of the natural oxide of aluminum alloy. It certainly gives for both abrasion and scratch-resistant option.
Stainless Steel Pressure Cooker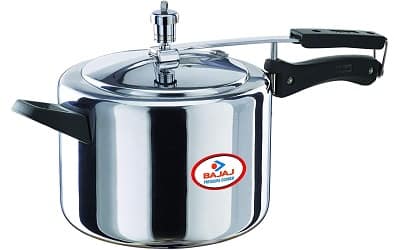 There are the ever-trendy ones, the warm sheen, and bright stainless steel based pressure cooker. These come with a tough and durable feature and are quite non-reactive to the foods. It's certainly easy to clean for and is quite a good option.
But there's a catch. Whatever said aside, these are known to be a bad conductor of heat and generally use a layer of aluminum or even copper placed beneath the bottom of the pot.
Aluminum Pressure Cooker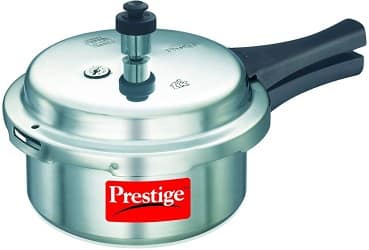 An aluminum pressure cooker is something that will never go out of the window. These are the conventional based offerings and are used for time and again. But there's a catch to this one too, it often gets damaged when it comes in impact with the hard materials and other metal-based utensils.
Not only that these also tend to react with salty foods or acidic foods. There's a reason why hard-anodized cookers made their way.
Pressure Cookers Comparison parameters
1)

Durability
When it comes to durability, here's our take on this.
Hard anodized is certainly the most durable of the lot if you go by it. Since it has an additional coating of the anodized layer, this provides it a lot more sturdy and durable stuffing than compared to other pressure cookers. But with time this may wear down. But that would take a long time and hard anodized are also rust and corrosion-free.
Best – Hard Anodized Pressure Cooker
2)

Heat Conductivity
When it comes to heat conductivity, aluminum was always considered the best of the lot. It often took less time to cook in comparison to other cookers and has even heat distribution. Stainless steel meanwhile doesn't have that even heat distribution and this is where it loses the game too hard anodized ones and aluminum ones.
Hard anodized meanwhile since it is also an aluminum-based alloy and has added layers of coating gets even heat distribution and cooks the food pretty quickly.
Best – Hard Anodized Pressure Cooker and Aluminum Pressure Cooker
3)

Maintenance factor
When it comes to maintenance most of the hard-anodized need special care whilst cleaning off like the layers of the coating may get damaged it not cleaned properly. It also should not be dishwasher washed and should be avoided from metal scrubbers.
Aluminum ones and stainless steel ones are dishwasher safe and can even be cleaned with a steel scrub. These can also be used even in the oven without the risk of damage. Moreover, stainless steel captivates better in this aspect.
Best – Stainless Steel Pressure Cooker
4)

Non-Stick coating
Nonstick coating is something of privilege in a sense. Because these come along only in the hard anodized based pressure cooker. Their electrochemical process allows for adding up the layer of non-stick coating on top of the surface. That allows for the food to repel easily without getting stuck.
Whilst in stainless steel and aluminum ones, the foods often get stuck because they don't have a non-stick coating with them.
Best – Hard Anodized Pressure Cooker
5)

Price
When it comes to the price factor, it is often diverse. There are pressure cookers in each variant available at different price factors. It's often that the price differs on the basis of the nickel content that is found in the cookware. The better the quality, the better the price. And mind you, it may seem expensive at first, but these better quality ones pay off with time with their performance.
Normally stainless steel ones are priced much higher and the hard-anodized ones can be found at the modest range. Furthermore, the aluminum ones are the cheapest of the lot.
Best – Stainless Steel Pressure Cooker (Value for money)
Final Words
All three of these pressure cookers are vastly similar in many aspects and provide the functionality to us. It may depend upon the requirement and the price spectrum on which we tend to decide the best pressure cooker for us.
Nevertheless, we hope that you'd find a clearer view of the best pressure cooker via this.